pdfFiller is not affiliated with any government organization
Get the free rental short term lease form
Show details
Hide details
Vacation Rental Short-Term Lease Agreement This Vacation Rental Short-Term Lease Agreement (this Agreement) constitutes a contract between the undersigned person (you) and Wind cliff Properties, Inc.
Get, Create, Make and Sign short term lease form
Get Form

eSign

Fax

Email

Add Annotation

Share
How to fill out rental short term lease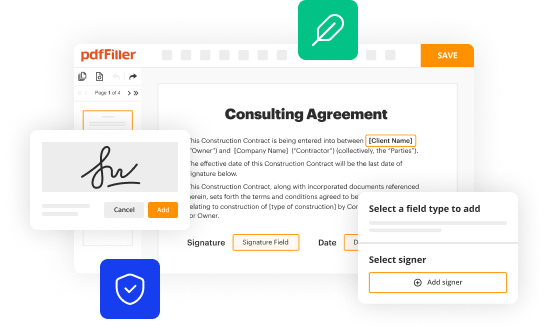 How to fill out rental short term lease:
01
Gather all necessary information, such as the landlord's name and contact information, tenant's name and contact information, property address, lease term, and rental amount.
02
Review the lease agreement thoroughly to understand the terms and conditions, including any restrictions or rules.
03
Fill in the required fields, such as the start and end date of the lease, the rental amount, and the security deposit amount.
04
Specify any additional terms or agreements, such as pet policies or maintenance responsibilities.
05
Sign and date the lease agreement, ensuring that both the landlord and the tenant(s) sign the document.
06
Make copies of the signed lease for both parties to keep for future reference.
Who needs rental short term lease:
01
Individuals or families who are looking for temporary housing options, such as students, professionals on short-term work assignments, or individuals undergoing home renovations.
02
Landlords who want to rent out their property for a short period and avoid long-term commitments.
03
Vacation rental owners who want to legally document the terms and conditions of their rental property.
This is how it works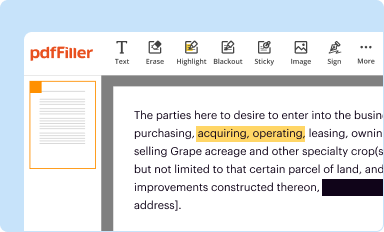 Edit your rental short term lease form online
Type text, complete fillable fields, insert images, highlight or blackout data for discretion, add comments, and more.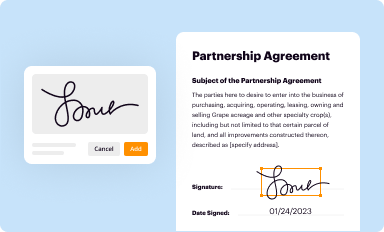 Add your legally-binding signature
Draw or type your signature, upload a signature image, or capture it with your digital camera.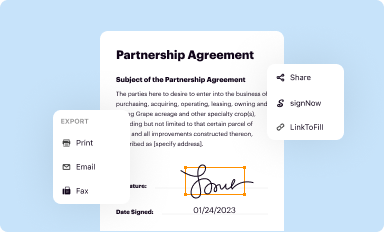 Share your form instantly
Email, fax, or share your rental short term lease form via URL. You can also download, print, or export forms to your preferred cloud storage service.
How to edit rental short term lease online
Use the instructions below to start using our professional PDF editor:
1
Log in. Click Start Free Trial and create a profile if necessary.
2
Simply add a document. Select Add New from your Dashboard and import a file into the system by uploading it from your device or importing it via the cloud, online, or internal mail. Then click Begin editing.
3
Edit short term rental agreement form. Add and change text, add new objects, move pages, add watermarks and page numbers, and more. Then click Done when you're done editing and go to the Documents tab to merge or split the file. If you want to lock or unlock the file, click the lock or unlock button.
4
Get your file. When you find your file in the docs list, click on its name and choose how you want to save it. To get the PDF, you can save it, send an email with it, or move it to the cloud.
With pdfFiller, dealing with documents is always straightforward. Try it now!
People Also Ask about rental short term lease
What are the most common lease lengths?
What is the shortest term for a lease?
What is considered a long-term lease in Florida?
How many days is considered short term rental in Florida?
Is Vrbo safer than Airbnb?
Are there short term rental restrictions in Florida?
Is it possible to rent for 6 months?
Can you rent for 3 months UK?
What's the shortest you can lease an apartment?
How long is the shortest apartment lease?
Which lease is for a short term period?
How long is a short term rental?
How many months is short term lease?
What is considered a short term lease in Florida?
How long are most apartment leases?
What is classed as a short term lease?
Short Term Lease Agreement is not the form you're looking for?
Search for another form here.
Comments and Help with short term lease template
Video instructions and help with filling out and completing rental short term lease
Instructions and Help about vacation lease agreement form
Topic of the day is a short-term realm also called vacation realm what is short-term I'll start with that case sitting who doesn't know it's the rental of furnished homes for a short period of time short somewhat flexible vara we typically do two to three nights as our minimum on our short-term rentals but we've had rentals three four five months long people rent for all kinds of reasons they come in for the house shopping so maybe they'll they'll need a few months where they're looking for a home they may have corporate assignments they don't wanna live in a hotel for three or four months so you get really the full spectrum of of people and in stays when you when you think about kind of what it is in which competition is you know just like hotels and bed-and-breakfast that's that's who you're benchmarked against the feature somewhat varies but more like a B&B because most of hotels are going to do kitchens and all those things so you do have a leg up on on the hotels you're locally but they argue the competition how we got started it's one of my favorite stories to tell so 2012 2012 we were living in our our duplex on in Zilker Park and we we knew that ACL and South by and all those things were and formula one had been announced so we knew there was some money be made and we just couldn't quite get things where they needed to be so we kept talking about it but not doing anything about it so we went to Colorado for my for my birthday met some friends out there we rented a house and we drove up and on the way back long drive from from Colorado to Texas my wife looked at me and said I can do that and I said you can do what she goes I walked all through the house I opened up all the covers and cabinets and looked around she goes I get it I could do that I didn't get how they're doing it so it just so happened that we were coming back home the first week first couple days of March so we had like two weeks till South by so I said well where are we going to go because that's our house we're living in it you know it seems kind of err to collect all this money and then crash with our parents you know so what's the plan and we had always talked about one day when we were in our golden years we would get an RV and travel the country and I said why don't we just get the RV now and then we'll use that as a as kind of a getaway vehicle for whenever we want to rent the house and so we got back I went RV shopping she got the house ready we had it ready in four or five days and had it booked by the end of the week and did South by and went really well and then we just left it up on the site just to see what would happen and I'll get into some of the numbers and the results but needless to say we're still doing it here over two years later and we're now up to four units and we're hoping to add at least one more maybe two more this this winter so that's kind of our story advantages a short-term rental I like to try and contrast short-term rental to long terminal...
FAQ
Who is required to file rental short term lease?

Generally, both the landlord and tenant are required to file rental short term lease agreements. The landlord is responsible for filing the lease with the local housing authority or the local court, depending on the laws of the state. The tenant is also responsible for filing a copy of the lease with the local housing authority or the local court, depending on the laws of the state.

What is the purpose of rental short term lease?

Rental short term leases are used when a tenant needs temporary housing, such as for a short vacation, business trip, or for relocating to a new city. Short term leases are often more flexible than traditional long-term leases, allowing tenants to rent for the exact amount of time they need without having to commit to a long-term agreement. They are also beneficial because they can often be more affordable than long-term leases, as landlords are typically willing to offer lower rates for short-term stays.

When is the deadline to file rental short term lease in 2023?

The exact deadline to file rental short term lease in 2023 will depend on the specific lease agreement and the laws of the jurisdiction in which the property is located. Generally, rental short term leases are filed according to the terms of the lease agreement.

What is rental short term lease?

A rental short-term lease refers to a rental agreement that is established for a relatively shorter duration, typically for a period of less than one year. Depending on the specific terms and conditions outlined in the lease, it may be as short as a few days, weeks, or several months. Unlike long-term leases, which are commonly signed for a year or more, short-term leases offer flexibility and are often favored by those seeking temporary accommodation, such as vacation rentals or individuals who are uncertain about their living situation in the near future. The rental short-term lease typically includes details about the rental property, rental duration, cost, payment terms, and any other terms and conditions agreed upon between the landlord and tenant.

How to fill out rental short term lease?

To fill out a rental short-term lease, follow these steps: 1. Gather necessary information: Obtain all relevant details about the rental property and the tenant(s), including their full names, contact information, and identification numbers. 2. Start with the landlord and tenant information: Begin by entering the landlord's full name, address, and contact information at the top of the lease. Then, provide the tenant's details, including their full name, address, and contact information. 3. Describe the rental property: Include a detailed description of the property being leased. This should cover essential features such as the address, number of bedrooms and bathrooms, specific inclusions or exclusions (e.g., appliances), and any unique aspects of the property. 4. Outline the lease terms: Clearly state the start and end dates of the lease, along with any renewal or extension options. Specify the rental payment amount, due date, and accepted payment methods, as well as any penalties for late payments. 5. Address security deposits and fees: Explain the amount of the security deposit required, the conditions under which it may be withheld, and when it will be refunded. Include any other fees the tenant is responsible for (e.g., cleaning fees, utility charges). 6. Establish rules and restrictions: Outline rules and restrictions regarding guest policies, parking, pets, noise levels, smoking, or any other rules specific to the rental property. Specify any consequences for violation of these rules. 7. Describe the condition of the property: If applicable, include an inventory checklist describing the condition of the property upon move-in and move-out. Both the landlord and tenant should sign this checklist, acknowledging its accuracy. 8. Include necessary clauses and disclosures: Incorporate important clauses and disclosures such as termination notice requirements, maintenance responsibilities, and liability disclaimers. Depending on local laws, you might need to include specific disclosures, such as lead paint warnings or mold notifications. 9. Sign and date the lease: Leave spaces for both the landlord and tenant(s) to sign and date the lease. Ensure that all parties have thoroughly reviewed the document before signing and retaining a copy for their records. Note: Always consult with legal professionals or real estate experts to ensure compliance with local laws and regulations when drafting a rental short-term lease.

What information must be reported on rental short term lease?

The specific information that must be reported on a rental short-term lease may vary depending on the jurisdiction and local laws. However, generally, the following information is commonly required to be included in a rental short-term lease agreement: 1. Names and contact information: The full names and contact details (phone number, address) of both the landlord and the tenant(s) should be included. 2. Property details: The address and description of the rental property, including any specific unit or room number. 3. Lease term: The start and end dates of the lease agreement should be stated clearly. 4. Rent amount and payment details: The total rent amount due for the lease term, payment due dates, and acceptable payment methods should be specified. 5. Security deposit: If a security deposit is required, the amount and terms for its return should be included. This could cover any potential damages or unpaid rent. 6. House rules: Any specific rules or regulations that tenants must adhere to during their stay, such as pet policies, noise restrictions, or smoking policies. 7. Utilities and amenities: The agreement should clearly state which utilities and amenities are included in the rent and which are the tenant's responsibility to pay separately. 8. Tenant responsibilities: The tenant's responsibilities regarding maintenance, cleanliness, and care of the property should be outlined. 9. Termination conditions: The terms for terminating the lease, such as notice period required from either party, any penalties or fees for early termination, and any conditions that may lead to eviction. 10. Acceptance and signatures: Both the landlord and the tenant should sign and date the lease agreement to indicate their acceptance and understanding of its terms. It is important to consult with local laws and regulations or seek legal advice to ensure that all necessary information is included on a rental short-term lease in your specific jurisdiction.

What is the penalty for the late filing of rental short term lease?

The penalties for late filing of a rental short-term lease can vary depending on the jurisdiction and the specific lease agreement. In some cases, there may be late fees specified in the lease agreement that the tenant is required to pay if they fail to file the lease on time. These fees could be a fixed amount or a percentage of the rental amount. Additionally, some jurisdictions may have specific regulations or laws that impose penalties for late filing. These penalties can include fines or other consequences determined by the local governing body. It is important for both landlords and tenants to familiarize themselves with the specific requirements and regulations pertaining to rental agreements in their jurisdiction to understand the potential penalties for late filing.

How can I manage my rental short term lease directly from Gmail?

pdfFiller's add-on for Gmail enables you to create, edit, fill out and eSign your short term rental agreement form and any other documents you receive right in your inbox. Visit Google Workspace Marketplace and install pdfFiller for Gmail. Get rid of time-consuming steps and manage your documents and eSignatures effortlessly.

How do I complete short term lease agreement online?

pdfFiller has made filling out and eSigning vacation rental agreement easy. The solution is equipped with a set of features that enable you to edit and rearrange PDF content, add fillable fields, and eSign the document. Start a free trial to explore all the capabilities of pdfFiller, the ultimate document editing solution.

How can I edit vacation rental lease agreement on a smartphone?

You may do so effortlessly with pdfFiller's iOS and Android apps, which are available in the Apple Store and Google Play Store, respectively. You may also obtain the program from our website: https://edit-pdf-ios-android.pdffiller.com/. Open the application, sign in, and begin editing rental short term lease agreement form right away.